Madrid, the capital of Spain, might not have the same glorious history as Rome, where Italians can boast of their architectural wonders like the Coliseum, Trevi Fountain, or the Roman Forum. What citizens of Madrid do have is a great number of museums with the work of world-famous artists like Picasso, Dali, and Velazquez.
Halls of Master Pieces
Also called the National Art Museum, Prado is a must-see for any t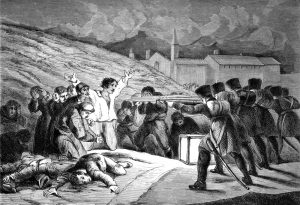 ourist visiting Madrid. It houses the world's finest collections of European art, paintings, and sculpture. If you are planning to see everything Prado has to offer in one day, think again. There are approximately 7,600 paintings, 8,200 drawings, 4,800 prints, and 1,000 sculptures to admire. The best way to get the most out of the visit is to join a guided tour or get an audio guide explaining the technical details and stories behind every single art work.
Home of Goya
El Greco, Hieronymus Bosch, and Peter Paul Rubens are only some examples of the highlights of the collection. However, the leading role in Prado goes to Francisco de Goya who was an extraordinary romantic painter and printmaker describing times during the Peninsular War. His works are a reflection of horror mixed together with insanity, fantastical creatures, and political corruption.
Diego Velázquez does not fall behind with his supreme achievement, the painting Las Meninas which intrigues the viewer with its complex and enigmatic composition. This "snapshot" presents several figures who were part of the royal family under the reign of King Philip IV of Spain.
Preserving the Art
No visitor is allowed to touch the paintings or take pictures with a flash. Also, in order to preserve the good quality of the art work, the temperature and humidity in the halls are set to an optimal level.
Like any other top class museum, Prado has an excellent security system to keep its treasures safe. Just like holmsecurity.com watches over your website, the Prado security system is known as being rock solid in its versatility and effectiveness. The Prado Museum takes good care of their cybersecurity, but they also have to keep their grounds and famous works protected with surveillance cameras and hired guards.