The Museum of Impressionism was founded in 2009 at Giverny, and it couldn't exist in a more fitting location. Giverny is a hamlet on the edge of Normandy, France. It's famous for being the home of Claude Monet, the celebrated impressionist painter who settled there in 1883.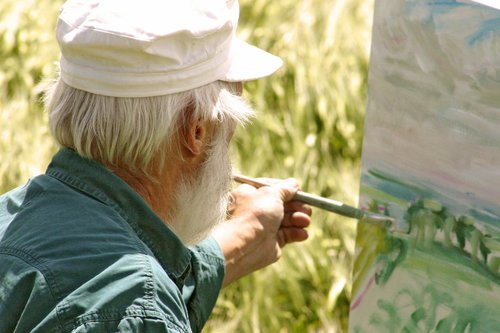 Why Giverny?
Having previously lived in Vétheuil less than 20 kilometres away, Monet first espied Giverny from a passing train. The garden he created there was his passion, his inspiration, and Giverny itself soon became a focus for the Impressionism movement.
Artists from Europe and the US flocked to Giverny, inspired by the increasingly revered Monet. A group of American painters set up home there in the mid-to-late 1880s, interacting with Monet and enjoying a utopian lifestyle. This expatriate community was eventually upended by The Great War. Still, Monet remained "chez lui" despite being too close for comfort to the front line.
Today, Giverny is a living monument to that era. It is dotted with historical placards, each relaying the significance of this building or that site to Monet and the Impressionists. Visitors can wander around the great artist's garden and take in the Giverny Museum of Impressionism just a short walk away.
There's a free garden at the museum that's pleasant to stroll in. And at the gift shop, you could buy a print and later purchase a frame for it at https://www.bgastore.uk/ before hanging it on your wall. All manner of souvenirs are sold there. The museum restaurant is a pleasant place to while away time, too.
About the Giverny Museum of Impressionism
The Giverny Museum of Impressionism is small and ever-changing. It houses no permanent collection, as such, but instead holds exhibitions, typically for three months at a time. The current theme is open-air paintings by American artists during the Impressionist era in France (1860-1910), for instance.
Artworks are loaned from across the world to stage unique exhibitions at Giverny. Indeed, the museum was created in partnership with the Musée d'Orsay, Paris, which houses an extensive collection of Impressionists' works.
The Giverny Museum of Impressionism is part of the whole Giverny experience. On European Museum Night, you can visit the museum and Monet's garden for free. However, either is a rewarding distraction at any time.